The Colour Dome houses one of the world's most unique, innovative, state of the art colour & sound therapy systems, the Sensora, developed by Canadian physicist, Anadi Martel.
The underlying soul purpose of this project is to help give the 'receiver' a deeply relaxing, immersive inward journey – as if returning back to our 'soul origins'… all by the very clever use of a fusion of sound, colour and vibration.
Learn more about the Sensora
Conditions Sensora Can Help
The Sensora system has been used effectively to bring about significant changes and benefits in the treatment of numerous mind-body ailments,  including:

• Post-Traumatic Stress Disorder (PTSD)
• Depression and burnout, chronic fatigue
• Insomnia
• Addictions
• Recovery from trauma and crisis
• Attention Deficit Hyperactivity Disorder (ADHD)
• Anxiety, distress, mental tension
• Chronic pain, fibromyalgia
• Palliative care
• Tinnitus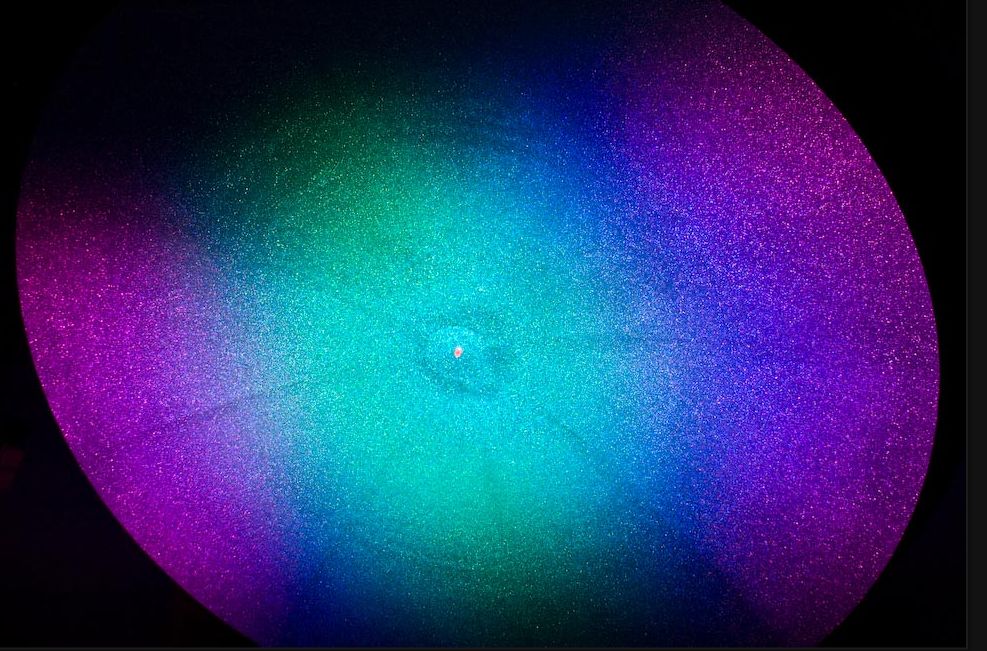 What people are saying
"I just had my first session in the sensora and it was absolutely amazing – mind blowing. The colours were exquisite. I went I went in to a very deep journey – taken away from this world. I feel great. I feel fine. I feel like I can cope with the world. Truly beautiful. Thankyou." E.B.
" Very enlightening, very illuminating, very awakening. Quite surreal." (Straight after the Rainbow Body program). T.J.
"Pretty wild, short intensive ride" (referring to the Cabaret Mystique program) A.J.
Pricing
One session varies in length from 30 to 45 minutes, depending on choice of program and whether a colour test is included. (Allow for up to one hour for pre and post preparation and integration).
Casual session $45
Package 6 sessions $225
(within 2 month period for one individual)
We highly recommend to experience several sessions within a short period to gain maximum benefit to gain maximum benefits.
Book a Session
Are there any clinical studies?
A recent clinical study on the effects of colored light for mental health using
the light modulation technology as in the Sensora system, was published in
2013 by Dr. M.J. Ross, Dr. P. Guthrie (Midwestern State University, Texas, USA) and J.C. Dumont
(Trinity Western University, BC, Canada) in Advances in Mind-Body Medicine Journal, Vol.27,
No.4.
A total of 117 people participated in two locations (40 in Texas, USA and 77 in Québec,
Canada). The study protocol involved both physiological measures (such as the Heart Rhythm, Heart Rate Variability, skin Conductance) and psychological measures (such as the POMS Profile of Mood States and subjective mood evaluation).
It concluded that light modulation sessions are significantly correlated with higher well-being and coherence, as well as reduced mood disturbance. They were shown to have a dual effect, simultaneously achieving both deeper relaxation and enhanced alertness.
This effect came without any conscious effort from the subjects. The resulting mind state was described to be similar to the meditation state, likened to a peak performance state, which holds great potential for therapeutic healing effects. The Sensora has been used by a number of therapists in Europe, America, Australia and South Africa.
A growing number of case studies are now available, showing the remarkable results of this technique
Reference –
M.J. Ross, P. Guthrie, J.C. Dumont, "The Impact of Modulated Color Light on the Autonomic Nervous System"
Advances in Mind-Body Medicine, Fall 2013 27(4):7-16
Building The Dome