Ep. 011 Light Medicine Transform Chronic Illness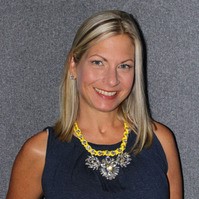 Transforming Chronic Illness with Photo Medicine, with Pamela Dunn
Today's Guest
Dr. Pamela Dunn has over 20 years experience working as a chiropractor. She is the proud survivor of Guillain Barre Syndrome. When she was diagnosed with this seere condition, all she could do was 'think and blink'. She was wheel chair bound and unable to move any part of her body.
It was during this time that Pamela stumbled across Low Level Laser Therapy (LLLT), also known as cold laser, photo medicine or photobiomodulation.
Through receiving multiple LLLT treatment sessions, she was able to recover and regain full health, ultimately recovering her full mobility and strength.
With Pamela's background as a chiropractor, she now uses light medicine combined with her years of clinical experience and wisdom, to help others regain full health.
She co-runs a healing therapy clinic in Perth, Western Australia, with her husband, Mark Dunn, called the Perth Photo Medical Centre.
Key Notes
(2:25) Pamela explains her experience with the auto-immune condition condition, Guillain Barre Syndrome (GBS).
(6:34) Pamela talks about the recovery process of GBS.
(10:54) Pamela's introduction to light medicine (Photobiomodulation) was first through her work as a chiropractor, through more significantly by an acupuncturist who gave her Low Level Laser Therapy to heal her conditions of GBS.
(14:48) Pam speaks about some of the low level laster therapy protocols she used for her recovery.
(17:40) Pam explains different probes that can be used with LLLT, including needleless acupuncture probes.
(20:53) Pam explains how she came to work as a chiropractor originally, then transition in to being solely a light medicine practitioner.
(22:50) A typical visit to Pam's clinic includes assessment, explanations and then delivery of initial light session to assess person's response.
(25:40) Using light via the mouth, under tongue, can be used for blood irradiation to help brain, blood, systemic and neuro-physiological conditions.
(29:30) Light can be applied to occipital areas, cranial nerves and neck areas to relax and prepare a client for further light therapeutic work.
(32:20) It is highly beneficial for the person to stay in the relaxed parasympathetic state after receiving light therapy to allow the person to fully benefit and get greatest healing effects.
(33:30) Pam explains that lasers can blind a person if shone into the eyes. LEDs are a safer option and often used at home or in combination with laser devices.
(35:26) Pam shares her three special tips to enhance anyone's health. First, knowing your own mind, how it works and taking care of our attitudes. Second meditation, which can be in any or many varied forms. Thirdly, using water, both drinking clean water and immersing ourselves in water, like the ocean.
Links & Resources
Light Medicine / PhotoBiomodulation
Website : www.perthphotomedicalcentre.com.au
Facebook : Perth Photo Medical Centre
Guillain Barre Syndrome
Book : Survived One Millimetre At A Time
Website : www.survived.com.au Facebook : Survived
Receive News
Yes, please keep me informed of new news, podcasts, developments in the field of light therapy